NASH
(Non-Alcoholic Steatohepatitis)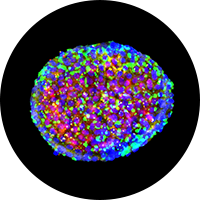 NASH, or Non-Alcoholic Steatohepatitis, is a condition in which fat accumulates within liver cells, leading to inflammation regardless of alcohol consumption. As the condition worsens, fibrosis advances, eventually resulting in damage to the liver tissue.

Cellartgen's NASH organoid model is derived from human stem cells, encompassing not only mature liver cells but also diverse stromal cells enabling a highly accurate model of the human body. Moreover, these organoid models can be customized to stimulate disease progression, thereby facilitating tailored drug efficacy tests that align with distinct treatment objectives.
IPF
(Idiopathic Pulmonary Fibrosis)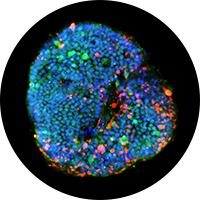 IPF, or Idiopathic Pulmonary Fibrosis, is a lung disease characterized by unexplained and irreversible scarring of the lungs, causing them to become scarred, impairing one's ability to breath.

Cellartgen's IPF organoid models are derived from human stem cells, allowing a high degree of likeness to the actual IPF offering greater predictive clinical insight. Moreover, it includes type 1 pneumocytes and other stromal cells, enabling the assessment of diverse responses to candidate drugs.